Domestic Electrics - A Few More Testimonials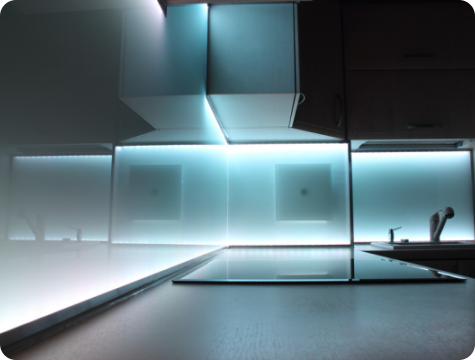 "I want to thank Thornfield Electrical and it's fantastic team for helping me do a complete makeover of my home in Battersea. The team installed a very advanced lighting and window shading system and completely replaced all the old electrical systems. They delivered a first class product with meticulous attention to detail and did an outstanding job. On top of that the team was always very friendly, always helpful and Dave was even available to speak on short notice after hours when we had an urgent question. All in all I rate Thornfield Electrical 10 out of 10 and would highly recommend them."
(Jonas Frantz, Montevetro, Battersea, London)
"As Architects, we were very clear about the quality required for the electrical installation in a personal renovation project. Thornfield Electrical worked very closely with us and were co-operative and intelligent in their approach. They were extremely organised and methodical and a high level of competence was demonstrated consistently within Thornfield's team. We were impressed with the balance of professionalism and good nature and continue to advocate their services".
(Steven Vant & Hazel Rounding, Storeton, Wirral)
"It's just a brief note to thank you for helping me out at such a stressful time. The wife and I were completely satisfied with your prompt and professional service. We would be happy to recommend your services to my friends, family and anyone else for that matter".
(Ian Earle, Bebington, Wirral)
For such an exclusive and prestigious build I wanted an electrical contractor whom I could trust and would be sure of delivering a first class service throughout. A company who could work on their own initiative and has extensive knowledge. Thornfield Electrical have done exactly that. Dave always makes himself available to attend any meetings with me regarding electrical matters. Dave explains things in plain English and always ensures I am very aware of any additional expenditure which I may not have accounted for, something of which for this size of project I am very appreciative of.
(Simon Jones, Broxton, Cheshire)