Domestic Electrics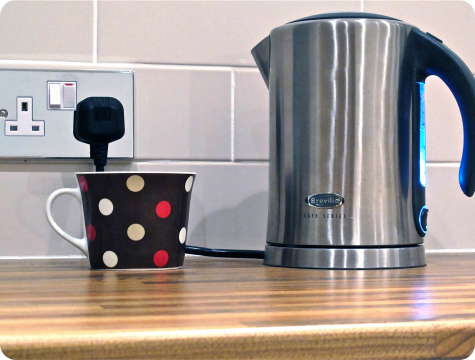 "Thornfield Electrical has worked with us on many projects in Central London for the last 11 years. The works have varied from minor apartment upgrades to complete house refurbishments as well as commercial projects. Their standard of finish is exceptional, especially when dealing with high-end clients who want the minimum invasion or disruption. Our customers demand the best products and the best service, with delivery on time and within budget. We have always found Thornfield Electrical experienced,timely and trustworthy!"
(Liam Clarke, LDC Building Services, London)
"All too often we find people manage to find the time to complain about a service or product that they weren't happy with – yet fail to show any recognition to those who go out of their way to make our lives easier, less stressed and more comfortable.
So I feel it to be my duty to buck this trend.
Like many of us, I've moved home numerous times – not because I enjoy moving but generally out of necessity – and on occasion it's been necessary to upgrade the electrics at some of the properties I have bought. I'm a stickler for quality and peace of mind – especially when it comes to electrics, gas and plumbing, so it was important that I choose an electrical engineer that really understood, and shared, my philosophy.
I've known Dave Crosthwaite and the Thornfield Electrical team for many years. But if they weren't up to the mark, then they wouldn't get my business. In this case, it's what you know, not who you know that counts. Thornfield is a company of true professionals that leave nothing to chance, constantly training to the latest directive standards and offering a service that, in my opinion, delivers unequalled quality, innovation and attention to detail.
In short, Dave and his team always go the extra mile. For me, they have rewired three of my properties, made me aware of potential dangers and rectified them accordingly to comply with NICEIC standards – and always left the place spotless. I can honestly say these guys know their stuff. They really do have a lot of time for their clients. They get the job done, no fuss, applying seamless professionalism and are seriously lovely people to deal with.
For peace of mind, a great looking job and superb value, my money is always on Thornfield. I wouldn't trust anyone more."
(Mark Fraser, Oxton, Wirral)