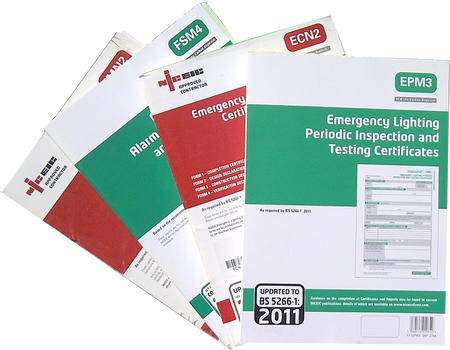 ELECTRICAL TESTING IS NOT OPTIONAL
Complying With Legislation or Policy Cover
If you run a business or get revenue from a commercial venture you'll need to be aware of some points relating to the condition of your electrics and electrical appliances. Having the necessary electrical inspection certificates may be the difference between being legal or having an insurance claim paid out.
COMMERCIAL & INDUSTRIAL
Insurance Companies will only pay out for third party liability claims and only if the Electrical Installation has been properly maintained by an NICEIC approved Electrical Contractor.
A Periodic Inspection is required every 2 years as prescribed by BS 7671. What's more all Portable Appliances need to be PAT Tested annually with credible records for proof.
LANDLORDS
Landlords are required by law at the change of each tenancy or every 5 years, which ever comes sooner to have carried out a full Periodic Electrical Inspection of the property by an NICEIC approved Electrical Contractor. Also all Portable Appliances ie: kettles etc need to be tested annually. Once this has been completed the approved electrical contractor will forward the relevant electrical testing certificates as record of proof.

CARAVANS
Caravans which are rented, need to have the electrical installation tested annually by an accredited NICEIC Electrical Contractor. To comply with Insurance Companies guidelines A Leisure Vehicle Electrical Certificate will be issued as record of proof.

Get Tested by NICEIC Accredited Fully Qualified Electricians
Thornfield Electrical will always make sure your electrics are up to the mark. We provide a full testing service, backed up by documentation which complies with all guidelines set out by Councils, Insurance Companies, Letting Agents and Solicitors alike, giving re-assurance that everything which should be covered - is so.
Thornfield Electrical is an accredited electrical contractor. The NICEIC has been assessing the technical competence of electricians for over 50 years. It's an organisation that protects everyone who uses electricity from unsafe electrical installations anywhere. To achieve this, they maintain a register of qualified, competent electricians.
NICEIC re-assess Thornfield Electrical on a regular basis to ensure our high standards are maintained.